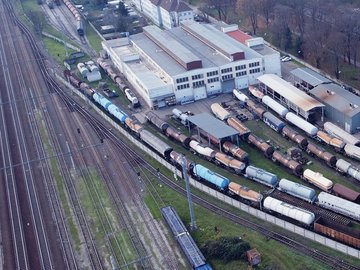 Welcome to ŽELOS
We specialize in the repair, maintenance and modernization of rail freight wagons and are located in the geographical heart of Europe.
ŽELOS, spol. s r.o. is your qualified partner for rolling stock maintenance, on-site mobile repairs, spare parts procurement and wheelset overhaul of freight wagons. With decades of experience, we are renowned for our high level of accuracy, efficiency and promptness. Being a subsidiary of VTG, our Slovakian company is part of an european network.
Contact us
Would you like more information? Please get in touch with our staff for more details.